The English Premier League reached its fourth round and on Saturday night we will see the match between Sunderland and Liverpool. The match will surely be very interesting especially since both teams are with fairly equal strength in the last few years, despite the huge money that Liverpool has spent for new players.
In this match the betting houses prefer the guests from Liverpool and put them in a role of the favorite, a fact that is a little strange for me. Sunderland has played two games so far this season. In both matches the players presented more than worthy. The boys of Martin O'Neill made two draws as guests of Arsenal and Swansea.
While in London against Arsenal they failed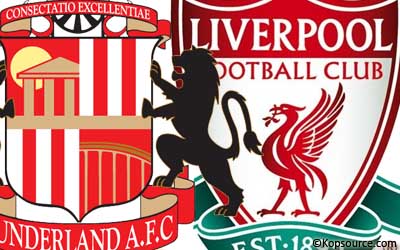 to make much and with luck just brought home a point, against Swansea the Sunderland's players can only regret having missed the victory. In both games, however, they demonstrated that the team has the capacity that should not be taken as an underdog in a single match of the season.
While things are pretty rosy in Sunderland, Liverpool players seem a bit lost at the moment. Brendan Rodgers seems to have tried too quickly to provide his ideas in the club and things are difficult to be achieved. It's obvious the effort of his players to keep the ball, but they have little success to find open spaces in attack. This was demonstrated in the last game against Arsenal and in the first match for the season when the team lost to WBA with 3-0.
However, in the game against Manchester City, things happened. It seems the tactic which Brendan Rogers tries to provide in Liverpool is good enough against the class opponents who attack and leave some space behind. However, when the opponent players have folded back, anticipating attacks, it becomes difficult for Liverpool's players.
Watch the video below which is taken after the last match between these two teams
This is why my preferences are for the hosts from Sunderland. I can't bet on their victory, but I can try the Asian Handicap. The proposal from the betting house I use for backing Sunderland in this match with 0;+0.5 brings coefficient of 1.85, which I think is good enough to bet.