As we all know the opportunities offered by the Fantasy sports sites are increasing tremendously every day. The most popular sites like DraftKings, Fantasy Feud, Draftster, Sports Tradex and FantasyAces offer daily, weekly and monthly competitions on such a scale that if one wishes, he or she could play all the time. The wide variety of games and opportunities, however, requires professional players to think carefully how to distribute the finances in Fantasy leagues, so eventually their endeavor to be both enjoyable and profitable.
In this post, I will explain in details my way of distributing the money. I am not saying that my way is the best possible for fantasy sports, but certainly I do a good job and it deserves to be considered carefully.
When it comes to Fantasy Sports I mainly play h2h matches (several daily, up to ten) plus participation in daily tournaments. However, the latter are just for fun, as I mainly try to win the h2h matches I participate in. The basic rule in h2h matches in Fantasy leagues that I follow is to carefully evaluate my opponents, giving them a rating from 1 to 10. In this case, the higher the rating is, the weaker the player is. The best players I meet I evaluate them with one. So, based on this evaluation, I decide what percentage of my bankroll I am going to use in every match. You see that the weaker my opponents is, the more money I am ready to play with in the match.
This is one of the most important assets a player must have when we talk about fantasy league games. It is important to be flexible and to take the most that your opponent gives you.
Every month I set a budget for participating in h2h Fantasy league matches and another budget for participating in fantasy leagues tournaments. According to the plan, if I happen to spend my budget, I don't play anymore on matches or on paid tournaments. If this happens I start playing in free roll tournaments that big sites like Fantasy Sports Draftster, DraftKings, Sports Tradex, FantasyAces and Fantasy Feud offer all the time. This will keep my form and help me follow my strict discipline. Something, which is highly important if a player wants to earn money from Fantasy leagues.
Another important rule I follow in my money management is when I win a h2h match in fantasy leagues I don't reinvest the earnings, but rather save them away. At the end of the month, if it is necessary I restore the original budget and add another 20% from my profits in order to expand my possibilities. The remaining 80% is my pure profit for this month.
Some would say that this is a very conservative method of money management, even for Fantasy leagues, but I think it is particularly suitable if you want to make money from your h2h matches.
PS smppoker poker88 sampoernapoker
M88 Mansion Bandar Judi Bola Online dan Live Casino Terbaik di Indonesia
link alternatif m88
situs permainan judi slot online, bandar bola, dan live casino, Terbaik Dan Terbesar Di Asia Daftar ke mansion88 Disini
The most important and probably most famous horse race in Europe, the races at Ascot. Since the 18th Century will find the annual Royal Ascot, horse racing instead. Nevertheless, not only the individual splendour horses are the focus here. See and be seen by the motto, not only want to be around animals and admired, but some viewers. In Siena, for example, is the shortest of the horse racing world held.
The speech is of course the Palio di Siena. Despite the short "race time", this is one of the hardest races Renne horses in equestrian sports. In the UK, Newmarket Heath is known where the race "The Two Thousand Guineas Stakes "takes place. In the U.S., Churchill Downs, known worldwide, since the annual famous Kentucky Derby takes place, which is also one of the most famous horse race in the world.
The Kentucky Derby is a special race for three year old thoroughbred and has gone on for about the 1875th Also should the Breeders Cup horse race every fan know the concept. The Breeders Cup is the most lucrative American series of about 15 horse race. He is since 1984, hosted by the Breeders' Cup Limited at various racecourses and includes about 25 million in prize money.
Thus, this horse race moves on a similar scale as the Dubai World Cup Night Series. The Dubai World Cup is already just because of its high prize money of approximately 10 million to the top horse racing world. Here, everyone really wants to win now. In addition, here is a very special horse race is held, in which it is necessary to overcome a distance of 160 kilometers.
In Germany certainly is Baden-Baden, the most important or most famous racetrack, which is also widely known internationally. This is a horse race track, held on the above all three times in big races, enjoying worldwide fame. Once the "Spring Meet","Great Week"and the "Sales & Racing Festival".
Also important in Germany is Berlin as a location. Firstly, in Karl Horst, but also in Mariendorf. Both are trotting tracks. In Berlin-Marie village for over 100 years, trotting races are held. Dortmund has one of the biggest horse race tracks from all over Germany, which is where the races are always something special. Also interesting is the path to gallop in Dusseldorf, which is not easy to ride, because there are differences in height on the track.
If this article was interesting for you, it also would be interesting for you to read about the secrets of NFL betting and how to read allpro NFL odds.
Next Friday, the hosts Brazil will take on the super strong Colombian side at the Estádio Castelão in Fortaleza for the World Cup Quarter-Finals.
After experiencing severe difficulties to overcome Chile on the last round of the competition, Brazil will now face another powerful South American rival. On the Round of 16 match, Chile almost ended the Brazilian team World Cup dream when, on the dying moments of the extra-time, Mauricio Pinilla's scorcher bounded from the woodwork after a truly frantic match, which the Canarinha only managed to win during the penalty shootout.
Brazil have probably not yet presented their best at this current tournament. After an unconvincing win against Croatia, the Brazilians failed to defeat Mexico and only managed to grab a somewhat easy win against a completely wrecked Cameroonian side.
On the match against Colombia, the former World Champions will need to pull rank in order to sustain and overcome one of the most impressive teams of the tournament so far. For next Friday's match against Los Cafeteros, the Brazilian manager Luiz Felipe Scolari will not be able to count on the contribution of his wingman Luiz Gustavo due to suspension. To replace him, Scolari will probably give Tottenham's midfielder Paulinho another chance on the starting line-up.
As for Colombia, the match against Brazil will represent their first stint at a World Cup Quarter-Finals. Los Cafeteros have failed to grant the ticket to the previous three World Cup tournaments and their best performance at such competitions was back in 1990, where the team, led by the charismatic Carlos Valderrama, reached the Round of 16 stage.
Colombia have been impressive in this tournament so far as they managed to win every single match with great class. Commanded by Cuadrado and the flamboyant midfielder James Rodríguez, Colombia defeated an Uruguayan side orphan of Luis Suárez on the last round and they will now face their most demanding battle of all.
For the match against Brazil, José Pékerman will certainly keep pushing his usual 4-4-2 or 4-4-1-1 if one prefers, with the team's number 10, James "El Bandido" Rodríguez, lurking behind the team's front man, a place that might be occupied both by Jackson Martínez or by Teo Gutierrez, because of his fantastic versatility.
If we have in mind both team's career at the World Cup tournaments throughout the last century, Brazil have to be considered favourites, but if we look at their recent performances and to the strength of their teams as a whole, Colombia certainly have advantage for next Friday's match.
Brazil
Stats: W-4 L-0 D-1
Recent Form – WWDWW
Colombia
Stats: W-5 L-0 D-0
Recent Form – WWWWW
Possible Line-ups
Brazil (4-2-2-2) – J. César – Dani Alves – David Luiz – Thiago Silva – Marcelo – Fernandinho – Paulinho – Hulk – Neymar – Oscar – Fred
Colombia (4-4-1-1) – Ospina – Zúñiga – Perea – Yepes – Armero – Aguilar – Sanchez – Cuadrado – Teo Gutierrez – J. Rodríguez – J. Martínez
Prediction: Brazil 1 Colombia 2
After Russia disappointingly exited at the World Cup group stage, there was unsurprisingly more than a few comments made about the merits of the annual salary of their coach, Fabio Capello which, at over $11 million, is almost twice as much as any other coach in the tournament. Scroll down past Capello on that list of salaries for the 32 coaches in Brazil, keep going, then just a little further and you'll finally come to the very bottom and the name of Miguel Herrera on the relative peanuts of $209,810.
It would be fair to say that, eight months into his job, Mexico's coach has more than earned his corn and, just perhaps, may even have a case to bring up the subject of a raise. Taking over when Mexico were in the doldrums having sneaked into a playoff through a most undignified of back doors, Herrera safely saw the team through to Brazil and has so far ensured that a dismal 2013 for the Mexico national team is already a distant memory.
Herrera's joyous, charismatic personality has seen him become something of an internet star in recent days and there is little doubt that it has also played a big part in transforming the mood of the players. Such positivity is also reflected in the tactics of the former Club America coach, which encourage attacking play and have removed the shackles from a talented group of players.
But, more than just a colorful character, Herrera, who led Mexico to four points and second place in a tough group containing Brazil, Croatia and Cameroon, has also proven himself a shrewd operator on soccer's biggest stage.
The team had often been exposed as overly adventurous leading into the World Cup, but he has managed to get the balance right when the real action got underway. A midfield three of José Juan Vázquez, Andrés Guardado and the thus far exceptional Hector Herrera have combined defensive tenacity, quality on the ball and an ability to get forward. Meanwhile, perhaps the biggest decision of his reign in making 35-year-old Rafa Márquez the captain and the one man guaranteed a starting role has proven inspired. His still superb passing range has been a major plus, as has his leadership traits on a team previously lacking them. It was fitting that it was his header that brought about the crucial opening goal in the deciding group game against Croatia.
Mexico will now take on the Netherlands in Fortaleza looking to continue their run and end a streak of five successive World Cup exits at the Round of 16 stage. There Herrera will come up against a coach with a sharply contrasting personality but who has had a similarly rejuvenating effect on his country's national team.
It's a fairly safe bet that you won't find Louis van Gaal the subject of any social media memes, taking any selfies or photo bombing members of his team in the coming weeks. Even so much as a smile is generally hard to come by for the hugely respected Dutch coach who will take charge of Manchester United once his World Cup comes to an end. What he certainly has done, though, is to put the smile back on the faces of Dutch supporters.
The Netherlands reached the final in 2010 but were widely panned across the globe, not least back home, for an approach that was defensive, overly physical and distinctly un-Dutch. When coach Bert van Marwijk couldn't even deliver results at the 2012 European Championships as the team crashed out at the group stage, he was dismissed with the country's soccer was at a low ebb.
Thus those in charge turned back to the man, who, more than any coach working today, has been associated with the principles of Dutch soccer — 4-3-3 formation, proactive, attractive play and a focus on developing youth. Despite breezing through qualification, a mixture of inexperienced players still plying their trade in the Eredivisie and some remaining veterans likely in their last World Cup traveled to Brazil with limited expectations. Those have since been raised enormously by the team's performances.
It has been done, though, without a dogmatic adherence to Dutch principals. Van Gaal has alternated between a 4-3-3 and 3-5-2 formations. A stunning 5-1 opening win over holders Spain came utilizing the latter and based on a direct attacking style to utilize the pace in attack of Arjen Robben. Subsequent wins over Australia and Chile failed to reach those heights but with maximum points, a deep run is now expected.
Team News
The only enforced absentee for either side is José Juan Vázquez, who misses out through suspension. The Netherlands should welcome back defender Bruno Martins Indi after he missed the win over Chile with concussion.
Prediction
The loss of Vázquez is a major blow for Mexico. In his place could well be 34-year-old Carlos Salcido, who struggled there desperately when moved into a holding midfield role in a pre-World Cup friendly loss to Bosnia-Herzegovina. Mexico still have the tools to cause the Netherlands plenty of problems and it promises to be a closely contested affair. A key battle will be down the flanks where, if the Dutch revert back to three at the back, the side which is able to get their wing-backs into more advanced positions could go a long way to establishing superiority.
The hot and humid conditions in Fortaleza should count in Mexico's favor, but ultimately the pace in of Robben could expose a Mexican backline that contains the aging legs of Márquez and Francisco Rodríguez.
Netherlands 2-1 Mexico
Step 3 – Pounds to Points
We mentioned earlier that the size of your bank is not important. The reason for this is we convert your pounds into points. You'll find many things are based on percentages in gambling so it can be handy to represent your bank as 100 points, then 1% equals 1 point. If you are using a £10 bank each pound is worth 10 points, or looking at it the other way, each point is worth 10p.
Step 4 – Placing a Bet
Once you have created your betting bank, converted your pounds to points & highlighted a selection that represents a good bet, now you have to get your cash on. In the early days we recommend you stick with a straight forward level stakes betting strategy. This is straight forward and does not add excessive risk. Considering the discussion on risk previously, determine how much of your bank you are prepared to stake, this will lead us to how much each of your stakes will be until we re-assess.
A conservative gambler would perhaps place bets that represent 2% of their bank, this gives good protection from losing runs, although the bank will increase only slowly. A more aggressive gambler may stake 5%, this will allow the bank roll to grow more quickly, but the chance of being wiped out by a losing run is higher.
Let's assume you are a conservative gambler, with 100 points in your bank you should stake 2 points on all selections, remember that to begin with we suggest using a level stakes strategy. If you placed £10 in your bank you'll be staking 20p per selection, with a £100 bank you'll be staking £2 per selection. Note that you won't recalculate after every bet using this strategy, if you lose, you will still stake 2 points on the next bet. If you win you will still stake 2 points on the next bet. However, you may choose to recalculate say once a month.
What is a Betting Bank and Why Should You Have One?
Any serious gambler should operate a betting bank. It is a fund which you use only for betting. The size of the bank is not so important, however, it is vital that you maintain accurate records so you always know exactly how large or small your betting bank is. The size of your bank will reflect the success or failure of your betting activities. It is worth taking the time to set up a new new bank account purely for your betting bank as this makes everything totally transparent.
Having kept all of your gambling transactions separate from your day to day finances you can quickly tell if you're making profit or losing cash. Where you are losing cash, if something doesn't change you will burn your whole bank. Rather than dip into your savings now is the time to reconsider your strategy, you have just lost your bank for a reason. Usually the reason is one of the following:
Your bets were too large compared to the size of your bank
Your bank could not withstand long losing runs (perhaps you only back big prices – nice when they win but they don't come round too often)
You are simply not good enough at gambling – this is the most common problem. It is very difficult just to break even and takes a lot of hard work.
How to Use a Bank System
Careful use of a betting bank can help overcome the problems mentioned above. Firstly you should consider what your main objective is. For some it is simply to have a bit of fun, if they blow the bank they simply top it up again next month. There is nothing wrong with that, however, if you are looking to make long term profits you need to be more methodical.
Step 1 – Bank Size
Determine how much you can afford. It could be £10, £100 or £1000, the size doesn't matter. Remember your goal is simply to increase your betting bank. You can increase the size at a later date, for now just work out a sensible amount that won't cripple you financially if you lose it – remember, it is possible to lose your whole bank.
Step 2 – Assess the Risk
The size of your bets must represent a very small percentage of your bank. Consider, putting your whole bank on one selection, if it loses, it's game over. What if you bet half your bank? Can you imagine losing 2 bets in a row? Probably, and again, when this happens it is game over. So, early on you need to look at how long your losing runs could be.
Lets consider someone that backs a lot of favourites at even money. Well firstly, the bookies think these selections have a fair chance of winning – at even money we could approximate a 50% chance of winning (we're assuming the bookie is right and that their prices are fair, but that's another article!). You might think this is a pretty good strike rate and hence stake 25% of your bank. But, consider this, with a 50-50 outcome you could expect to lose 4 times in a row just over 6% of the time. If you bet frequently this WILL soon happen and staking 25% of your bank role will leave you broke.
Remember, the example above assumes you are backing even money favourites, what if you are backing outsiders? Well the losing runs will be more frequent and they wil be longer. It is vital that you are disciplined and only ever stake a small part of your bank.
Predicted line-ups:
Manchester United: De Gea; Jones, Vidic, Smalling, Evra; Cleverley; Valencia, Kagawa, Januzaj; Mata; Van Persie.
Wayne Rooney is struggling to make the starting XI after coming down with illness and a groin strain in recent days, but Robin van Persie should return to the starting line-up after coming on as a sub against Sunderland.
United fans will also be hoping to see interim manager Ryan Giggs feature against the Tigers, in the hope the Welshman manages to score his first goal of the season against Steve Bruce's men.
Hull: Harper; Elmohamady, Bruce, Davies, Figueroa, Rosenior; Koren, Livermore, Huddlestone, Boyd; Long
James Chester is set to out until the start of next season with a hamstring problem, while Sone Aluko is also out with an ankle problem.
Elsewhere, Allan McGregor (ribs), Robbie Brady (groin) and Paul McShane (ankle) are all out.
Betting Tip:
It's set to be an emotional evening at the Theatre of Dreams on Tuesday night.
Manchester United defenders Rio Ferdinand and Nemanja Vidic are set to play in their final ever home match for the Red Devils, and the veteran centre-halves will be hoping for a clean sheet against a Hull team who are firmly focused on the FA Cup final. The game could also be the last match for Patrice Evra.
The match also seems likely to be the final outing for Ryan Giggs as a Man United player, and Giggs will be hoping to maintain his unbelievable record of scoring a goal in every Premier League season since it's inception in 1992.
As for Hull, Steve Bruce will be hoping to slap United with their 8th home defeat of the campaign with a changed-up side ahead of the FA Cup final.
Hull, looking to keep their star players fresh before facing Arsenal at Wembley, are likely to draft in Stephen Quinn, George Boyd, Robert Koren, Yannick Sagbo and Matty Fryatt for the trip to Old Trafford.
Yet, with Hull having little to play for in a league context, Man United will be expected to close their home campaign with a flourish.
Prediction: Manchester United 3 – Hull 0.
Some essential facts to help with online betting:
Steve Bruce's side are looking for their first ever league victory at Old Trafford, but they arrive in Manchester on the back three defeats in the Premier League.
Hull have never kept a clean sheet in a league match away at Manchester United, conceding 30 goals in their 10 trips.
United have already lost seven home games this season, the most since the 1973/74 season.
Hull have the second worst clean sheets record away from home in the league this season. The Tigers have kept only two clean sheets away from the KC Stadium, with only Fulham (1) having a worse record.
Whilst Manchester United still have an oustide chance of playing in next season's Europa League, Hull have already qualified for the competition after getting to the FA Cup final.
Chelsea have easily defeated Galatasaray at Stamford Bridge in the Champions League. In fact, the Turks did not produce anything in the match. They simply could not match the strength of the English and they completely deserved to be eliminated from the Champions League by Chelsea.
After the match, the Galatasaray coach Roberto Mancini said: "We did nothing on the pitch and now I want to talk to my players. I am very sorry for our supporters. Chelsea were the better side. It's impossible to score with just one shot on goal. We didn't deserve anything in this game. Chelsea played better than us."
Chelsea were very relaxed in the match and the players are in confident mood ahead of the Premier League clash against Arsenal. Chelsea have not lost any match at home in the Premier League this season, winning 13 and drawing 2. The two draws came against West Brom and West Ham who are very defensive minded teams. Otherwise, at home, Chelsea have defeated the strong teams like Tottenham (4-0), Man utd (3-1), Liverpool (2-1) and Man City (2-1). Chelsea have also kept a clean sheet in their last 4 home games and they possess the best defence in the Premier League.
Chelsea are still at the top of the league table but after failing to win against Aston Villa in which 2 players were sent off, Manchester City can surpass them because they have 3 games in hand. As such, it is imperative to win against Arsenal to keep pace with Manchester City. Midfielder Ramires (28/1) and midfielder Willian (20/2) are suspended while substitute players like defender Ashley Cole (13/0) and midfielder Van Ginkel (2/0) are injured. Chelsea have a large squad with quality players and they can easily replace these two players and most probably David Luiz (15/0) and Schurrle (22/6) will be in the starting line up.
Arsenal managed to defeat Tottenham in their last match but in fair terms, they were lucky to win this game because Tottenham gave a very good performance. Arsene Wenger said: "Tottenham played well, we must say. For me, they were absolutely up for it and we needed some special resilience to get away with it." Arsenal do not play particularly well on their travels. In fact, in their last 5 away matches in all competitions, they have won only once, drew twice and lost twice, including the heavy defeat against Liverpool (5-1).
Midfielder Jack Wilshere (23/3), record signing Mezut ozil (22/4), midfielder Ramsey (18/8) and forward Walcott (13/5) are injured while midfielder Chamberlain (9/2) and striker Bendtner (9/2) are doubtful. Most of them are important players and they will be sorely missed in this match.
Jose Mourinho has never lost a game against Arsene Wenger in 10 clashes (5 wins, 5 draws). Besides, the defence of Chelsea is very solid and I can't see Arsenal getting anything here. With home advantage, Chelsea will most likely get a win. Probable score 2-0
Inter travel Roma in Serie A on Saturday to battle against second-laces Rudi Garcia's men. The Nerazzuri may use Roma's stadium ban to their advantage and who knows, they might cause an upset in this match. Find here our Roma vs Inter Milan betting preview with lineups, free tips, predictions, odds, free bets and no deposit bonuses.
Having recorded back to back triumphs over Sampdoria and Bologna, Roma are rightly considered 1.70 (7/10) favourites to defeat the Nerazzurri.
The Giallorossi have won 11 of their last 13 home matches in Serie A, five of their last six matches and are still unbeaten at home conceiding only tow goals so far.
Pjanic, Torosidis and Gervinho should be in contention, but Totti is doubtful and Balzaretti, Maicon, Dodò and Florenzi are all out through injury. The very young Romagnoli should play at left back position while Destro will be the central forward with Ljaijc and Gervinho at his sides.
Over their past six, the Nerazzurri have squeaked out a pair of one-goal victories over Sassuolo and Fiorentina, dropped two points to both Cagliari and Catania, while coming up short versus Genoa and Juventus. They have lost four of their previous five on the road in the league, although before that run, they had not tasted defeat on their travels all season.
Hernanes looks set to return having resumed training with the group, but Hugo Campagnaro is doubtful. Kovacic and Ricky Alvarez should both start on the bench while Icardi can be in the starting lineup at the expense of Milito.
Roma have won 5 of their last 6 matches against Inter scored at least 2 goals in 5 of their last 6 matches against the Nerazzurri in all competitions.
ROMA v INTER MILAN LINEUPS
Roma (4-3-3): De Sanctis; Torosidis, Benatia, Castan, Romagnoli; Pjanic, De Rossi, Strootman; Gervinho, Destro, Ljajic
Inter (3-5-2): Handanovic; Rolando, Samuel, Juan Jesus; Jonathan, Guarin, Kuzmanovic, Alvarez, Nagatomo; Palacio, Icardi
On the internet we can find hundreds and thousands of websites that offer paid predictions for their clients. Some of them require advance payment for the given betting predictions, while in others the customers pay only if the proposed prediction is winning. However, in both cases the main question is does it make any sense to buy betting predictions or not. This is a question that excites all who deal with predictions and bets at one point. On one hand, if sports betting is seen as a business and not as fun, then buying betting prediction can be seen as an investment that pays off eventually. On the other hand, buying predictions certainly reduces the enjoyment of betting.
There are many pros and cons of buying betting predictions. The main con is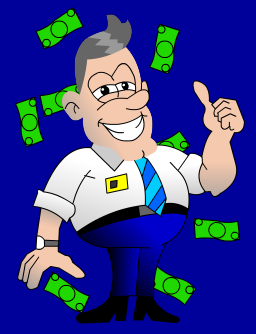 that it is difficult to believe that the offered predictions are good enough, because a bettor, who can do good sports predictions, can win from pure betting without having to sell his work.
This at first seems true, but there is a logical explanation. It is that when selling betting predictions the punter doesn't risk anything. He doesn't bet any money, which is really important. The punter makes money only if his prediction is winning, but does not lose money when it is wrong. Thus, he takes sports betting to a whole other level of safety for him and this makes creating betting prediction a very profitable business.
Another key point that is used against the purchase of prediction is related to the fact that the person who invests in reality doesn't participate in the way he or she makes money. He pays for the prediction and bets on it later. The practice shows that this ultimately leads to a departure from the method by which a person makes money.
The arguments for buying betting prediction are more related to the time that the tipster invests to create his statistical databases and models through which he makes predictions. The creation of such statistical information can take years and then the most normal thing is not to want to give your work for free.
Thus, whether to buy or not betting prediction is a personal choice that everyone must make. However, on the internet we can already find a sufficient number of absolute free of charge sites from which we can find everything we need to make money from betting. We just have to work harder to sift the needed information.
If you don't know exactly what we talked about here is an ads video about it